WCS Canada-Kaslo Office
PO Box 606
Kaslo, B.C. Canada V0G 1M0
Email: info@wcsbats.ca
---
Cori Lausen, PhD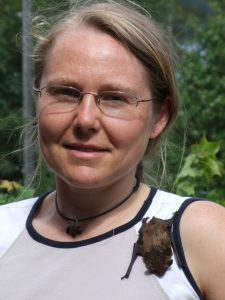 Associate Conservation Scientist
Cori Lausen joined WCS Canada in 2011 as part of her NSERC Industrial Research and Development Fellowship, investigating winter bat activity and hibernation in western Canada. Cori completed her PhD in Ecology at the University of Calgary in 2007. Both her Masters and PhD research were on bats, with the former focusing on behaviour and physiology, and the latter on landscape genetics. Since 2007, she has taught bat acoustics courses, completed several independent research projects, and remained active in the field both summer and winter, surveying bat diversity in unsampled areas of NW North America.
---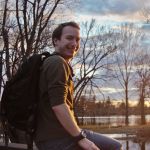 Jason Rae
Bat Program Manager
Jason is responsible for providing management and research support for the WCS Bat Program from his base in Nelson, British Columbia. Jason joined WCS Canada in early 2016 and spent a year in the position of Conservation Intern. Jason completed his BSc in Ecology at the University of Calgary, and a subsequent MSc in Environmental and Life Sciences (Ecology and Conservation Biology) at Trent University. His passion for the natural world and experience from two research assistant positions have led him to develop a diverse set of multidisciplinary skills used to collect and analyze both quantitative and qualitative data to address unique scientific questions. Jason has worked in the field and in laboratory studies across Canada, including the far North Atlantic. He is well versed in amphibian, insect, plant, and mammal taxonomic identification, and proficient with statistical analyses in R.
---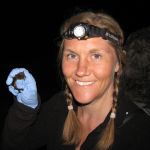 Heather Gates
Conservation Assistant
As the Conservation Assistant with the Bat Program, Heather works with Dr. Cori Lausen to understand the distribution and winter ecology of bats in Alberta and British Columbia. Heather holds a BSc in Biology from the University of Victoria. Before joining WCS Canada in 2014, Heather worked for several years as the head grower for a leading forest nursery.
---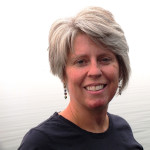 Dana Blouin
Program Coordinator
As Program Coordinator with the WCS Canada Western Bat Research Program, Dana provides research and logistical support to our bat team. Dana has a B.Sc in Environmental Science from the University of Manitoba specializing in applied ecology and over 20 years experience in non-profit conservation biology work in Canada. Most recently, Dana worked as Manager of Science and Conservation Planning for the Nature Conservancy of Canada-Alberta Region implementing the Nature Area Conservation Plan program.